While everyone has been busy investing their money in cannabis and bitcoin stock, Canadian news outlets have been busy publishing articles about the "frozen" real estate market. The Toronto Real Estate Board reported that in January 2018, "homes sales were down by about 22 percent compared to a record-breaking January 2017" and prices overall were down approximately 4.1 percent year-over-year in the GTA. Now if you didn't have the opportunity to buy or sell a property last January, let me paint you a little picture of what it was like for people trying to purchase a home…
Picture it, any town/city in the GTA, January 2017…
Me: "Hey valued client. Yep, I got your email about that new listing, that just came on the market that you'd like to see."
Valued Client: "That's great Michelle, we REALLY love it. We are thinking, that if we like it as much as we think we are going to, we would like to submit an offer tonight. Can we see it in an hour?"
Me: "Sure! I'll book the appointment for us, but you should know that they are holding off on offers until next Thursday…but – the Seller is reserving the right to review pre-emptive offers"
Valued Client: "Ok, thanks for the update Michelle. We will meet you at the property soon"
An hour and five minutes later…
Valued Client: "We LOVE the house, let submit a pre-emptive offer."
Me: "I'm so excited that you like the property, but I have to warn you that the Seller apparently has some high expectations…the agent said that they will not consider accepting anything under $800,000."
Valued Client: "But the property is listed for $575,000."
Me: "I know."
Valued Client: " Well, we are pre-approved up to $850,000, but we think that we are going to hold off on our offer until next Thursday then."
Me: "I completely understand, I'll ask the agent to keep me in the loop."
The following Thursday…
Me: "Hey Valued Client, I hope that you guys have had a great week. I just wanted to touch base with you, about that house you guys are planning to submit an offer for tonight. There are still a few hours left before the cut-off to submit offers, but so far, there are 28 offers registered – give or take a few…the listing agent is having trouble keeping track.
Valued Client: "WTF!?!? This is bull$&#!…We can't believe that this keeps happening. How much do you think it's going to go for? How much should we offer?"
Me: "That will completely depend on what the craziest prospective buyer is willing to pay. I have a feeling that it will go for close to $800K firm (no conditions), but I'm not sure that the house will appraise for more than $725,000 based on recent sales in the area over the last few months. You guys should have a chat about how much this one is worth to YOU, and let me know what you decide."
Valued Client: "We had a chat and we've decided that we are willing to offer $735,000, but we would like to include a 2-day financing condition. We are willing to forego a home inspection, so hopefully,  that will sweeten the pot for the Seller."
Me: "Ok, got it! Also, I just received an email from the listing agent, there are now 38 offers registered. They did underprice the property significantly, so I would expect that at least half of the offers will be coming from Buyers who don't qualify for more than a $600K purchase price. I am also pretty sure that whichever offer does win, will not have any conditions.  I'll send you the paperwork via Docusign shortly. Offers are being presented to the Seller at 7pm, so we should have some more information around 11pm….talk to you then!"
Valued Client: "Thanks, Michelle! We will look forward to hearing from you later tonight."
Later that night….11: 55 pm…
Me: "Hey Valued Clients. Are you guys still up???"
Valued Client: "We are…too excited to sleep! Do you have good news for us?"
Me: "I wish I did. I waited patiently for a long time, and then finally sent a message to the listing agent to see what was going on. He told me that his client was just signing the offer they decided to go with. The house has SOLD for $815,000, no conditions and the Buyer has already provided the deposit cheque. Looks like we will have to wait for the next one. There were a couple of nice listings that came on the market today, maybe we could go have a look at them tomorrow?"
Valued Client: "$815,000?! That's unbelievable…there's no way we would ever pay that much for that house. Thanks so much for all of your hard work Michelle…we would like to see those houses tomorrow evening."
LATHER…RINSE…REPEAT…Until Mid April, when the government introduced Ontario's Fair Housing Plan, which included something called the "Non-Resident Speculation Tax" which imposed a 15 percent tax on non-residents who purchased properties, which they were not going to be living in. The impact of this new policy was felt almost immediately, and it wasn't because non-residents stopped buying homes, in fact, according to a recent report published by TREB, foreign investment only accounted for approximated 4.9 percent of the purchases in the first place. So what slowed down the market? The idea that the market would be slowed down. Unmotivated Buyers believed that demand might wain and prices might go down, and so it did…because these unmotivated buyers stopped buying houses.
For those working in the real estate industry, this change was quite welcome, because we understood that what was happening prior to the changes was completely unsustainable. In January 2017, Milton's average home prices were up 20 percent over the previous year than 25 percent in February, 29 percent in March and a whopping 31 percent in April. Sure, it sounds great, and if you were cashing out of the market in the GTA and moving to a remote community in Northern Ontario, or selling off rental properties, there was a good chance that you were going to pocket ALOT of money. Unfortunately, this wasn't the case for most people making a move. Let's face it if you were buying and selling within this time period, you were winning on your sale and likely paying a premium for the house you purchased. Even the outlying markets including Kitchener, Waterloo, Dufferin County and beyond were experiencing extraordinary year over year price increases.
Skip forward to mid-October, when Canada's banking regulators announced that they would be introducing a new stress test requirement January 1st, 2018, which would impact Buyer's with conventional mortgages. The new policy would require Buyer's with more than 20% down-payments, applying for mortgages through federally regulated lenders, to qualify for the greater of their contract mortgage rate plus 2 percent or the posted five-year fixed rate. The change has obviously impacted potential purchasers buying power, so Buyers will have three choices this year; purchase a property that will suit their reduced budget; looked for an alternative non-federally regulated lender, or don't purchase a property. We will also have many unmotivated Buyers sitting on the sidelines waiting to see if demand might wain and prices might go down.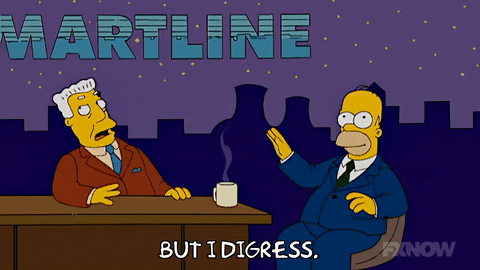 I promised you 3 Things You Should Know About The Milton Real Estate Market and I promise that we will get to that shortly, but knowing where we've been, is going to help you put this next bit of information into context.
Here are the 3 Things You Should Know About The Milton Real Estate Market:
Demand For Real Estate In Milton Is Still Very Strong
Demand for real estate in Milton continues to be strong, but our market is balanced right now.  Based on statistics released in TREB's January 2018 Market Watch report, Milton's combined composite benchmark price is down approximately 1.5 percent compared to last year. The chart below breaks it down by home style. You will notice that while prices for detached and semi-detached homes are down slightly from last year -3.36 and -3.72 percent respectively, townhomes are up 16.98 percent and condo apartments are up 21.11 percent year over year.  If you own a townhouse or a condo and are looking to make the jump up to a semi-detached or detached home, this might be a great year to do it! Do remember to speak with a mortgage broker or your current lender for a pre-approval, so that you are aware of your buying power prior to starting your search.
Milton continues to be one of the most affordable communities, within a tolerable commuting distance from major jobs hubs including  Mississauga, Oakville and Toronto. People LOVE to live in Milton because it offers an amazing quality of life and access to nature's most beautiful spaces. The GTA continues to have a strong job market as unemployment rates continued to drop throughout 2017. We also continue to attract newcomers, who have driven population growth in the GTA over last few years. All of this equates to a healthy demand for homes in the GTA.
Relative to other markets in the GTA, Milton currently has a low amount of home inventory on hand. TREB's January 2018 Market Watch reports that we currently have approximately 1.6 months worth of inventory on hand, lower than most surrounding areas. As you know, home prices are largely driven by demand, so this is a good thing for Milton homeowners.
The Average Days On The Market (DOM) Statistic Presented By The Media Is A Little Misleading…
According to TREB's recently released Market Watch, the average days on the market for homes SOLD in January in Milton was 30 days. Well that's ok, right?! Nope! It's completely untrue. The data used to calculate this average uses active listings that actually SOLD in the month of January, but it does not consider that many of the properties that were SOLD during the month, were listed multiple times.  Let me help you understand. Property A was listed December 4th, and because the owners of Property A was not that motivated or unwilling to accept that the market had slowed down a little, they decided that they would test a price – just to see what would happen. After 3 weeks on the market, with help from their agent, they decide that they should reduce to a more realistic price, BUT…instead of processing a price reduction for that listing, they decide to completely cancel the listing and relist the house. The advantage of this strategy would be that once relisted, the days on the market as shown in the listing would again begin at zero. Why would we want this? Well, for anyone who hadn't seen the original listing, it would seem to be a brand new listing! Unfortunately, due to the speed at which our market has been moving over the last few years, Buyers tend to believe that just because a home has been on the market for a while, there must be something wrong with it…and so, home with DOM greater than 20 began to carry a stigma. This quick fix re-list strategy solves this stigmatized property problem for the most part !!Marketing!! ***JAZZ HANDS***
So you might be thinking "who cares"?! Nobody really cares, but unfortunately, it skews the market data.  We use this data to make really important decisions, including whether you should buy a house first or sell your existing home before you start house hunting; or in deciding whether you should try to include a Sale of Existing Property condition? (cringe…shutter…we haven't even thought of using these conditions "in town" for several years, largely because the booming seller's market would have laughed in our faces) You might also need to decide whether you can accommodate a 60 day closing on the house that you wish to purchase, or do you need 120 days?  These are huge and extremely important things to think about, and the wrong decision can lead to some pretty serious consequences and financial loses.
Because I have 3 children and don't actually need to sleep anymore, I made time to break down the data and crunch the numbers for you. Here are the corrected average days on the market in Milton, broken down by neighbourhood. Areas showing 0 days, represent neighbourhoods that did not have any sales processed by TREB's Status system in January 2018. I have broken out Condo and Condo Townhouse sales into their own category, and have excluded data from the outlying rural Milton neighbourhoods (or the average would be higher, as rural properties can often take longer to sell. By the way, the rural listings would have been included in the numbers put out by TREB). The combined average days on the market for Milton home sales, excluding rural neighbourhoods in January 2018 was approximately 48 days. You're welcome!!…I have the information broken down by home style as well, but I will save that for another post.
and finally…
The Market Isn't Good Or Bad, It Just Is…
Not to go all Zen philosophy on you, but I just wanted to point out that "the market" is always in motion. While you might be lamenting over the fact that you didn't take advantage of historically high home prices and sell your home last year, you have to remember that you almost definitely would have paid an insane premium any house that you attempted to purchase. It might appear that your house is worth less than it was at the height of the market, but, it really wasn't worth anything if you weren't prepared to sell it. While our homes are most often our largest financial asset, they are also the places where we live, hope, dream and raise our precious children. There is often more than money at stake, and having happy healthy family thriving in a beautiful community is priceless!
There are a lot of benefits to purchasing and selling a home in a balanced market. One of the most notable, is having the opportunity to make informed decisions. Purchasing a home is a huge investment and having the time to look into the details that are important to you, prior to signing an offer, will allow you to make a good decision, that you can be happy with long term. I for one welcomed back home inspections and financing clauses with open arms, because I knew that they are the basis for sound decision making.
Considering a move in 2018? I'd love to help! Curious to find out what your home is worth? Submit your request here!